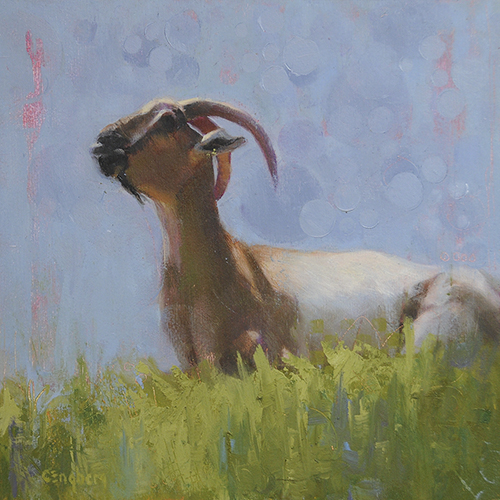 Goat on a Roof
PAINTING SIZE: 8" x 8" FRAMED SIZE: 12"x12"
MEDIUM: Oil on cradled board
DESCRIPTION: Original oil painting based on the goats at Al Johnson's Swedish Restaurant in Door County Wisconsin, which graze on the roof of the restaurant. This painting is framed in a black with gold lip wood frame.
AVAILABLE
This painting is available at MUSE Gallery in Morton, IL. Please contact them if you are interested in this painting.