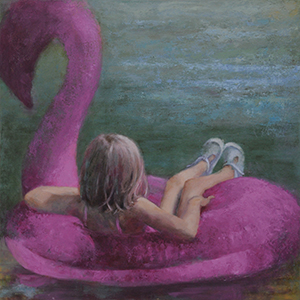 Flamingo Float
PAINTING SIZE: 24" x 24"
MEDIUM: Oil on cradled board
DESCRIPTION: This is painted on a 2" deep cradled board. The sides are finished and the back is wired to hang as is. Unframed
AVAILABLE
This painting is available at Art @830 in Key West, FL. Please Contact them if you are interested in this painting, 305.295.9595.